Whistler Blackcomb has the largest ski area in North America and is the ultimate winter destination. With an average annual snowfall of nearly 40 feet, over 200 marked ski runs and a village that has delights around every corner, few resorts can compete with Whistler. This wintry gem rightly gets a lot of attention, and there are hundreds of accommodation options to choose from. We've included a list of our favorite luxury Whistler vacation rentals to give you a taster of what's out there.
All these exquisite luxury Whistler vacation rentals include unlimited pre-arrival logistics, a 24/7 in-resort concierge service, a personal meet and greet, and a resort orientation upon arrival. At Entrée Destinations, our journeys are bespoke and unforgettable — we pride ourselves on offering our guests the experiences that will meet and surpass their expectations. A stay at any of these properties can be tailored meticulously to your needs.
Chopper Chalet
Ever heard of the phrase heli ski-in heli ski-out? Coined by one of the few properties in Whistler with a helipad in the driveway, the accurately named Chopper Chalet flies above and beyond all expectations. This 7-acre private refuge has all the amenities of a luxury hotel with a homely feel. There is a 12-person hot tub, a fully equipped gym, a media room, a pool table, heated floors and various other show-stopping features that will have you savoring every moment of your stay. A stay here can also include a welcome champagne reception, a chalet host, daily breakfast and après ski appetizers. This one is perfect for luxury group tours.
Just a five-minute drive from the lifts at Creekside, this property has some unreal ski activities just around the corner. Not only that, with heli-access on your doorstep, the sky is the limit! Popular excursions include heli-skiing and glacial ice-cave explorations via snow buggy. An Entrée Destinations favorite is an ice cave fine dining experience featuring a professional chef! Our experiences are created bespoke for our guests – if you can dream it, we will endeavor to make it happen. You can have a read of our Resort Heli-Skiing Itinerary for more get-to-the-chopper action.
Kaedenwood Lodge
Kaedenwood is a modern chalet that oozes comfort and style. This 5-bedroom masterpiece features two balconies with views that are second to none. Built for entertaining, you can enjoy a dip in the hot tub or lounge on one of the outdoor sofas by a toasty fire pit. Inside the property, there's a gym, sauna, steam shower, and a media & games room! With panoramic views of the mountains from multiple floors, Kaedenwood Lodge is first class.
Stress-free access to the slopes is guaranteed – there is a direct ski-out route to the base of Creekside, and you may use the private residential Gondola for calm and swift commutes to and from the property. Kadenwood even has a Pisten Bully groomer to ensure that the first run of the day to the main ski area is always a smooth one. At nearly 1000 ft above the valley floor, the neighborhood is the highest residential area in Whistler. For lunch on the mountain, not only can you easily visit one of the slope-side fine-dining restaurants, you always have the option of nipping back to the chalet for a relaxed bite to eat – it's that simple. This property is the perfect alpine getaway for large groups or families looking for a smooth skiing experience. Luxury Whistler vacation rentals such as these make for a great Christmas option, and availability here runs out fast, so we recommend enquiring early.
Nita Lake Retreat
Nestled in the woods by Nita Lake, this five-bedroom retreat is a peaceful option that's perfect for families and groups. Recently renovated, this getaway comes with all the latest bells and whistles that will make your stay truly unforgettable. The stunning views are entertaining enough, but you can also enjoy a media room, an equipment room, a hot tub, and even a games room complete with a ping pong table and bar. Not only that but with a center-piece grand piano and a funky mural of Whistler that kids will be thrilled by, there's fun to be had for all ages and dispositions.
Nita Lake Retreat's location is rooted in nature, to say the least. Just two minutes from the well-maintained valley trail you can easily stroll to nearby Alpha or Nita Lake. Additionally, you're just a stone's throw from the base of Creekside, meaning front-door to gondola-door will take you just ten minutes by foot. There's also the added convenience of being just around the corner from the shops, cafés, and bars of Creekside Village. Nita Lake Retreat is a peaceful property that can serve your every need, whether you're first-time skiers, alpine extraordinaires or resort wanders.
Nesters Chalet
One of our favorite luxury Whistler vacation rentals, everything about this chalet is rejuvenating in the best possible way. Here, views of the slopes fill the panoramic mountain-facing windows and the property basks in sun from dawn until dusk. One side of the property showcases one of the best ski resorts in North America and the other presents forestry that looks deep into BC's wilderness. This 5-bedroom luxury dwelling features an outdoor hot tub, a movie room, exquisite furnishings, and a corner nook that will have you floating among the peaks. Here you can reconnect with nature without ever going outside!
The chalet is in a secluded area just 200 meters from the convenient shops and bars of Nesters. It's also a two-minute drive to the gondola allowing for maximum time on the slopes. Combine these two perks with the fact that the main village is home to some of BC's finest restaurants, and you have a premium accommodation option with star-studded amenities just five minutes from your doorstep. A stay at Nesters Chalet can provide the perfect experience for a smaller family or group who want access to the best of Whistler from a quiet base.
Other Luxury Whistler Vacation Rentals:
If you're looking for something a little cozier that still offers luxury and a smooth mountain experience, a stay at the Four Seasons Residence's could be for you! In partnership with Entrée Destinations, a stay here guarantees accommodation that's comfortable and luxurious. If you'd like to find out more, feel free to drop us a message, or you can view our Ski Whistler Blackcomb Itinerary for further inspiration.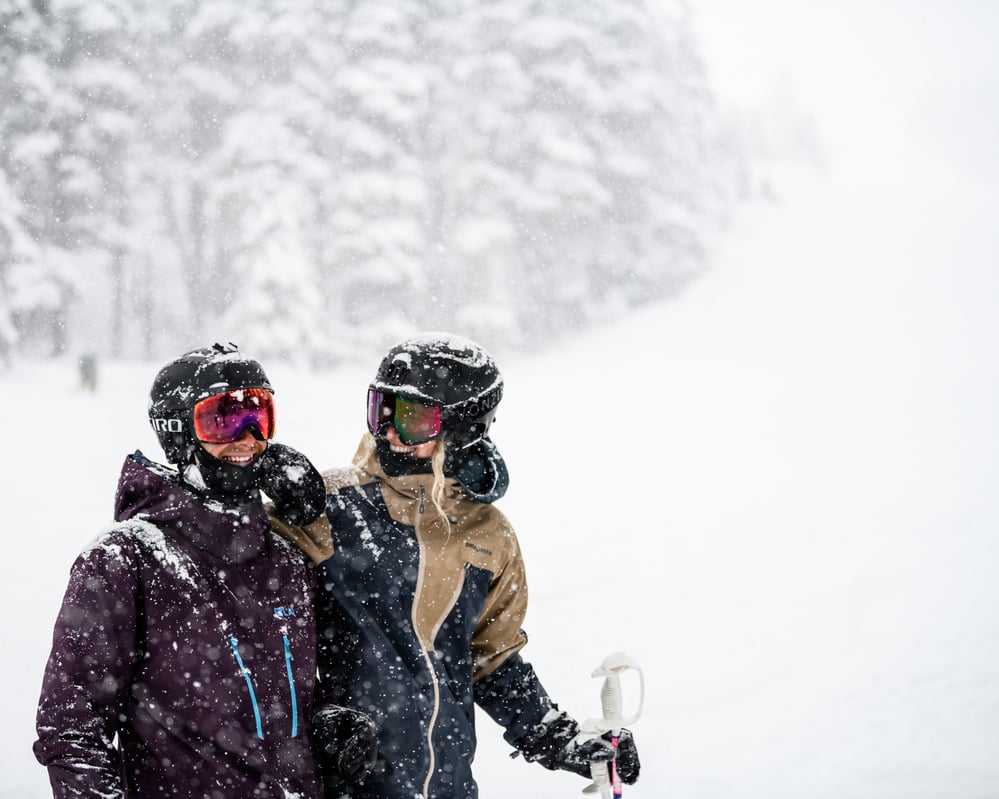 If you enjoyed this blog you may also be interested in our complete collection of Ski & Winter Experiences. If you'd like to learn more about our luxury Whistler vacation rentals or any of the trips above or are interested in a custom skiing adventure in Whistler, fill out our quick plan your trip form, or call us toll-free at 1-888-999-6556.